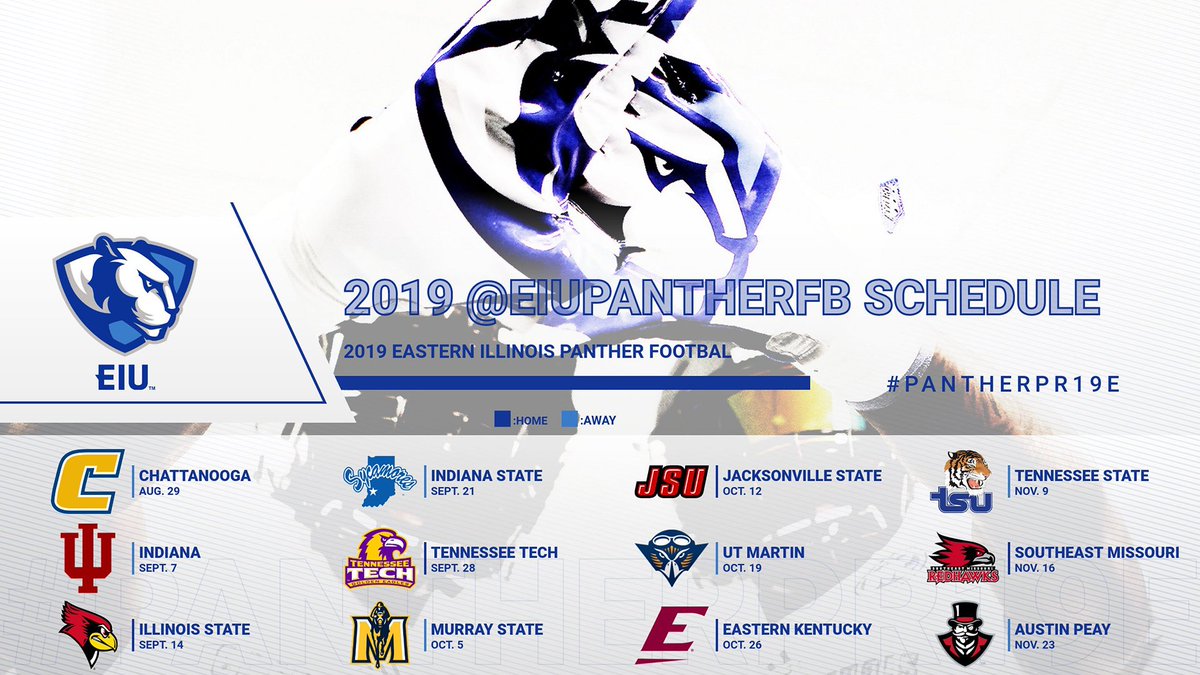 https://eiupanthers.com/news/2019/3/4/e ... edule.aspx
Key dates include the Mid-America Classic vs. Illinois State on September 14th which will also be the team's home opener. The games against Chattanooga and Indiana will be the Panthers' first ever match-ups against those schools.
Home schedule is a bit light with only 5 home games, 4 of which are in conference play.