The 98th Annual Winchester Invitational Tournament gets underway tomorrow in Winchester.
Here is the bracket: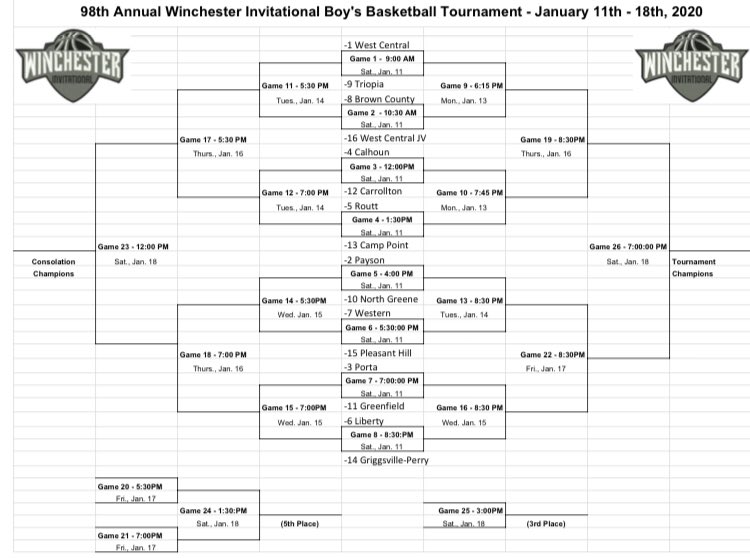 All games in the tournament will be streamed through this youtube channel:
https://www.youtube.com/channel/UCphmID ... fS_aumKYvg
Should be a fairly strong field at the top of this one as the top 2 seeds are undefeated and the 4 seed Hardin Calhoun just lost their 1st game of the season to Payson Seymour earlier this week. Only change appears to be Rushville-Industry no longer appearing in the tournament with Winchester West Central's JV team taking their place.