All Universe

Posts: 14537
Joined: Thu Nov 10, 2005 4:40 pm
Location: Petersburg
Contact:
New season, new thread.
2019 schedule was announced tonight. Here's how it looks for the Bears: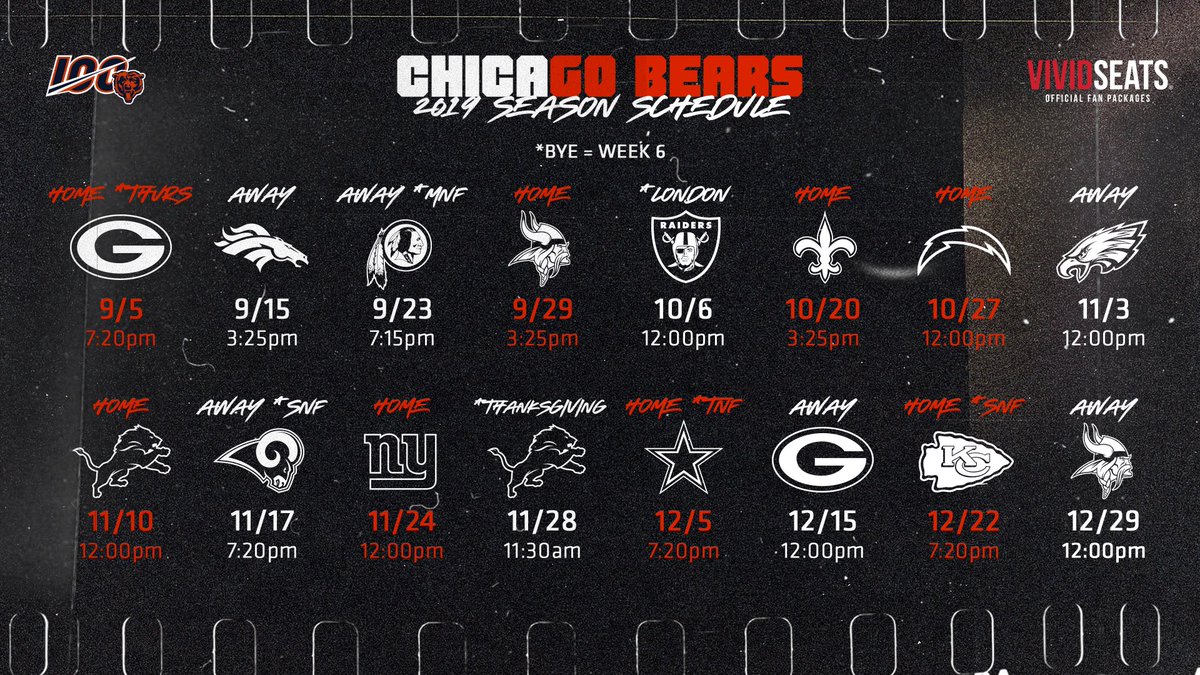 They'll have 5 games in primetime. Bears only have 7 games currently announced as noon kick-offs which will certainly be a change from recent years.
---
Bears100 Celebration
https://www.chicagotribune.com/sports/b ... story.html
Bear Down, Chicago Bears
-composed in 1941 by Al Hoffman
Bear down, Chicago Bears, make every play clear the way to victory.
Bear down, Chicago Bears, put up a fight with a might so fearlessly.
We'll never forget the way you thrilled the nation with your T-formation.
Bear down, Chicago Bears, and let them know why you're wearing the crown.
You're the pride and joy of Illinois, Chicago Bears, bear down.
---
Who is online
Users browsing this forum: No registered users and 6 guests